DiO is an unique product that harnesses the anti-inflammatory and anti-pain properties of minerals in a deep penetrating formula that when combined with our epsom salts profile creates a product with the ability to quickly and effectively reduce pain and swelling without carriers or chemicals. With no active ingredient DiO goes on gently with no heating, cooling or tingling. This gentle application ensures DiO's ability to be used under pads, wraps & boots without burning or blistering. DiO is also odorless and colorless so there is no clean up. It goes on non-greasy and dries clear ensuring there is no mess like traditional poultices or liniments.
DiO Proprietary Trace Mineral Blend*




*The DiO Proprietary trace mineral blend is comprised of over 170 different minerals, each of which contain natural anti-inflammatory & pain relief properties. When combined, these minerals create a complete equine pain management solution.

SHAKE WELL BEFORE USING. Normal Mixture: 30% DiO; 70% Water. Use cold water if injury is within 2-3 hours, otherwise use hot/warm water.Enhanced Mixture:50% DiO; 50% Water. Use cold water if injury is within 2-3 hours, otherwise use hot/warm water.Soak Wrap in the recommended mixture. Wrap affected areas, keeping wrap moist. Use remaining mixture to keep wrap moist by using a spray bottle or syringe. Recommended application time: 36-48 hours.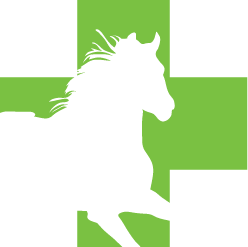 Legs - To reduce swelling and relieve pain rub DiO up to 3-4 times daily. Wrapping after application is recommended but not necessary. Rub gel with grain of hair. Back, Shoulders & Flank - To reduce stiffness and soreness Rub on daily. Can be used under saddle during events or training.Abscess - Apply a generous amount to affected area then cover with wrap or boot overnight.
All of our ingredients are locally sourced and consist of the highest available quality.