The Importance of Hoof Care by #TeamDiO Member Caroline Ashley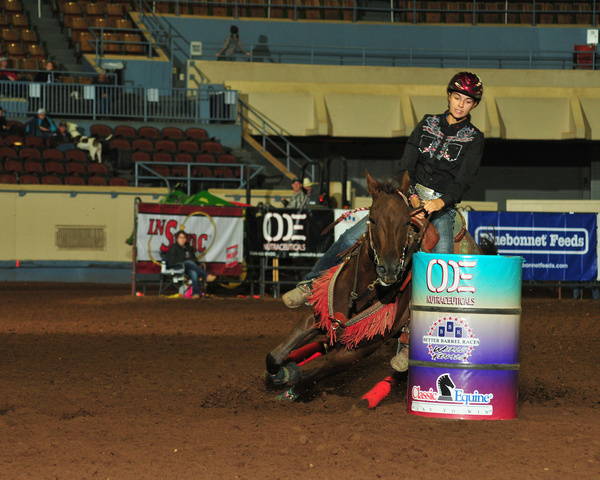 No foot No horse, It is a common saying in the equine world and one that some people look over the most. The hoof canbe your easiest way to outrun the competition and the fastest way to end up with a horse that can'twalk, and you have to look at an unfortunate ending. I have two farriers as I live in two locations yearround. I like to have one close enough to me so if an emergency happens, I can call him/her and theycan come to help. In Kingsville, I use Kent Ivey, and in Bulverde, I use Mark Lamb., Choosing the rightfarrier took me a long time and a long list of people. Some would cut the toe too short for my mare,some would try to reshape her foot as a whole. You have to find the farrier that is willing to hear youout, but at the same time knows what they are doing. I like to ask people who are winning or evenwinning on multiple horses who they use, ( this is how I found both my farriers). Keeping your farrierhappy, will keep your equine athlete happy. For this post, I asked, Mark Lamb for his opinions.

Do's and Don'ts
DO:Have your horse in hand, haltered when the farrier gets there.Clean your horse's whole body, especially the hoofsHave a great source of fly controlTry to have damp, soft feet, but not too soft, and wet (thrush)Have a hard (concrete preferred), clean, well-lit area for your farrier to work in.Keep yourself and horse calm, not moving.Keep a planner, plan 4 to 6 weeks for every trim.Think about getting on a supplement if needed. (MVP- Biotin II 22x or Biotin II-P)
DON'T:Expect your farrier to run out and catch your horse, especially the first time.Have an impossible work area, My farrier won't shoe in muddy areas, too risky.Let your horse "nibble" on your farrier, it's not cute, it can do serious harm.
We do run into problems with horses like abscesses. Alissa Kelly wrote a blog entry on this and thankgoodness cause I am battling one right now. Days 1 and 2 I soaked in Epsom salt, as well as DiO CONCENTRATE, and warm water. Day 3 and 4 I let her be on her own in the day, lol I actually let my barrelhorse be a horse roaming free haha, but at night I get DiO GEL and put a generous amount on thebottom of her foot, put a diaper on, then cover in duct tape. The idea of putting it on at night in her stallis she won't take it off as fast….hopefully.If you think you are having a problem with your horse and you think it is in the foot ALWAYS CONSULTYOUR VET FIRST! Call your farrier, tell them what is going on, they may want to come out and see,maybe offer their advice to save you from an unnecessary vet bill, but if they say you need to go to thevet or they don't seem confident, GO TO YOUR VET! DO NOT wait till it is so bad the vet has to make ahard decision.
What do you think? Let us know in the comments below!