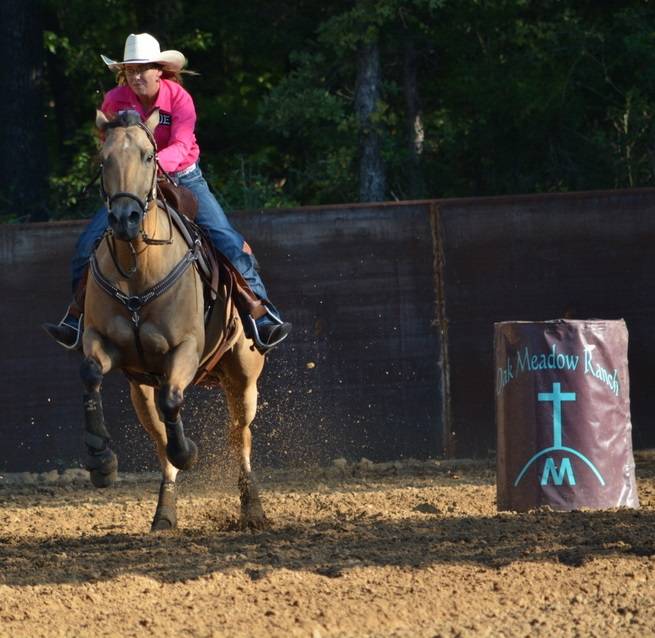 Know Your Talents by #TeamDiO Member Windy Griffith
One of my favorite quotes is, "When I stand before God at the end of my life, I would hope that I would not have a single bit of talent left, and could say, "I used everything you gave me." - Erma Bombeck.
We have all been blessed with certain talents. The hardest part of using all of what God has given us is to recognize what our talent is in the stage of life we are at.I would love to be hitting the circuit and trying to make to the NFR. But, I feel that God has given me the talent to be a trainer at this stage of my life for a few of reasons.One, and the most important is my family. I have two wonderful children with their own very special talents. Their path is not mine. I would not be the person I am if I didn't see them grow up and be there for them every minute of their childhood. This is something you cannot put on hold, but my dreams are.Two, I feel that my talent is as a trainer because I am still learning so much. There isn't a horse that I work with that I do not learn something new and grow as a rider. I feel this allows me to develop myself and my training program to be one of the best ever.Three, God has put it in my heart to be a teaching program. I say it all the time, the best part of my job (or talent) is to see a horse I've trained go win with their owner. Seeing them become a special team and reaching their goals is the best part.
God needs me to help others right now.Sometimes it's difficult to understand the process, but it is a process. I would get so aggravated at God by asking, "WHY?" WHY have you given me the abilities (talents), but I'm always falling short of my real dream? Now, I have realized it's not in my timing, but HIS. He gives us talents to use and I'm going to use every bit of them up to reach my goals, otherwise I will never be satisfied.So, think about what talents you have today. Know that those talents will bring you to reach your goals. However, you have to use every bit of them up to so. Before you know it, you'll be doing things you once only dreamed of!