Keeping Your Horse Healthy This Summer
It's summertime. It's hot!Summer heat can be dangerous for our horses.. dehydration, lethargy, colic, etc can occur. However there are many different ways to keep your horse cool this summer!This is my personal routine for keeping my horses healthy and cool:I like to get up early in the mornings to work my horses, before I tack up I like to make sure to offer my horses water, I then mist my horses back and legs with some DiO CONCENTRATE. After each horse is worked I spend a good 15 minutes hosing them off to make sure to bring down their body temperature. After that I apply DiO GELto their back and legs. I make sure to give them plenty of water and let them cool off in front of a fan!
Here are a couple ways to incorporate DiO into your daily routine to help keep your horses muscles loose and feeling good!
- Fly spray: I add a bit of DiO concentrate to my fly spray. This is can be a bit tricky, it is always best to test the mixture before applying. Remember mixing with other products is an off-label application since DiO recommends only mixing with water. If you choose to go this route BE CAREFUL.
- Ice wraps: DiO now offers Cooling Ice Wraps to help reduce heat and swelling in the legs, and can be put to many different uses to help keep your horse cool!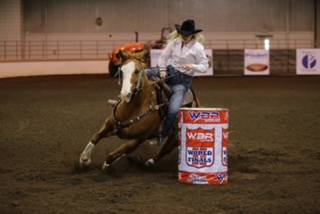 DiO is my favorite product to use on my horses. I started using DiO when my sensitive horse was having reactions to other liniments. I love the fact that DiO is an all-natural product that you can use under any wraps and I do not have to worry about it burning or causing blisters. My favorite product to use is the GEL. I like to use it after a workout, while hauling, and before and after a run. I am super thankful for a product that keeps my horses feeling good and I do not have to worry about my horses having a reaction.
-Samantha Adkins