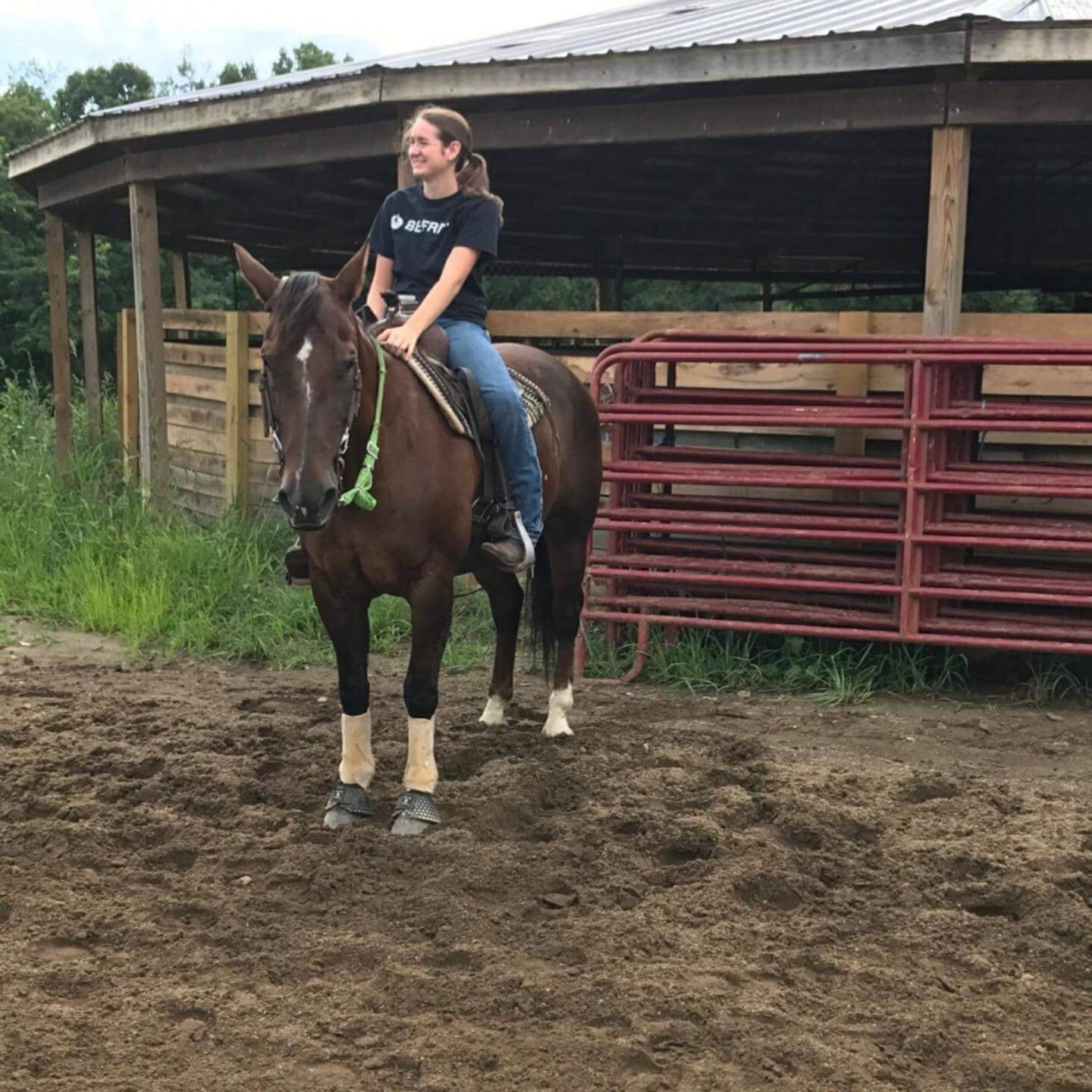 Patience is Key by #TeamDiO Member Madison Helch
Patience is key.
After each workout or when I'm riding on a trail with my horse I like to take a minute with them to stop and breath. Let them stand for a long period of time without counting or thinking about what my next move is. I let them know that when they get pulled out of the pasture or stall that they will get time to themselves.A very small thing that helps with all horses is patience. Teaching a horse to stand still and wait for you whether it's just getting on them, standing in the holding pen or stopped along a trail will make for a much more pleasurable ride. Everyday or every good chance you get take 5 or more minutes and just let your horse stand still. Let them feel the breeze and lower their head to the ground. Sometimes riders don't like to stay at a stand still and so I tell them to take the time to flex your horse by simply pulling there head around each side.Make riding fun for your horse. Don't cram a hundred lessons into 10 minutes of you riding but spread it out while giving your horse chances to rest and think about what they just did. If you only have 10 minutes to ride then only work on one thing and be patient. You'll find time the next day to tune in on something different.This will help make riding fun for your horse by giving them a job and a chance to relax all at once. We want them to like what they do and we want them to wait for us. So take 5 every once in a while.
Meet #TeamDiO Member Shea-Lynn Leach
My name is SheaLynn Leach-McConnell. I am 25 years old and I am a card holder for the WPRA, UPRA and BBR. In the past few years I have been very successful at the rodeos and bigger barrel races thanks to the good Lord above. Just to list a few of my accomplishments: 2017 ANHA 2nd Go Round Winner and Average Champion 2017 2nd at Mesquite, TX PRCA 2017 4th Place WPRA All Girls Rodeo 2017 Short Go Qualifier at WPRA Card Race 2017 3rd at Lucky Dog Race in Memphis, TN 2018 8th in the SherryLynn Johnson Long Go, 4th place in the Short Go, 4th in the Average 2018 4th D&D Barrel Race 2018 D&D Barrel Race Champion 2018 12th in the 1D at Diamonds and Dirt 2018 7th in Josey Reunion Short Go 2018 12th Lucky Lotto Barrel Race 2018 5th place at Bowie, Tx UPRA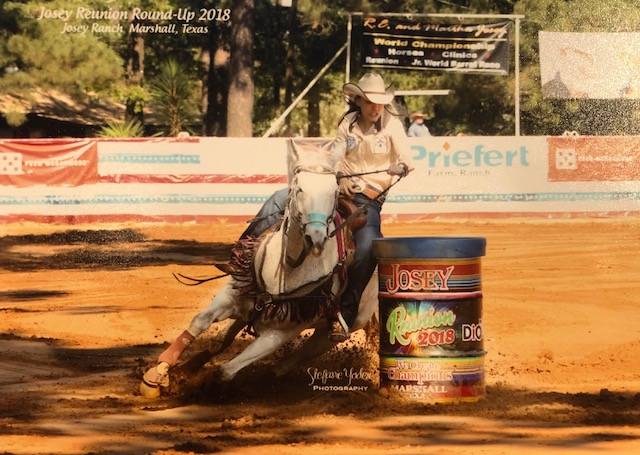 I have been using DiO GEL for quite some time now. I fell in love with the product when I got it on my hands and it did not burn or tingle. The all natural products are exactly what I needed for my horses. I use the gel before and after I run to keep the heat and soreness out of their legs. In the hot summer months this stuff is a life saver because you can put it on without any wraps and still count on it to keep the stocking up and soreness out!I have used it on a swollen leg with a wrap and two days later the leg was completely tight again with no swelling.I bought the concentrated for a abscess. I was so worried I was going to have to turn my horse out as she was so sore and I had a week before I left to go to the barrel race. 3 days later with the foot soaked in the concentrate Draw it Out she was sound and ready to go.Draw it Out is the best product on the market right now! It's safe and effective!
Shea-Lynn Leach

Meet #TeamDiO Member Bristol Norris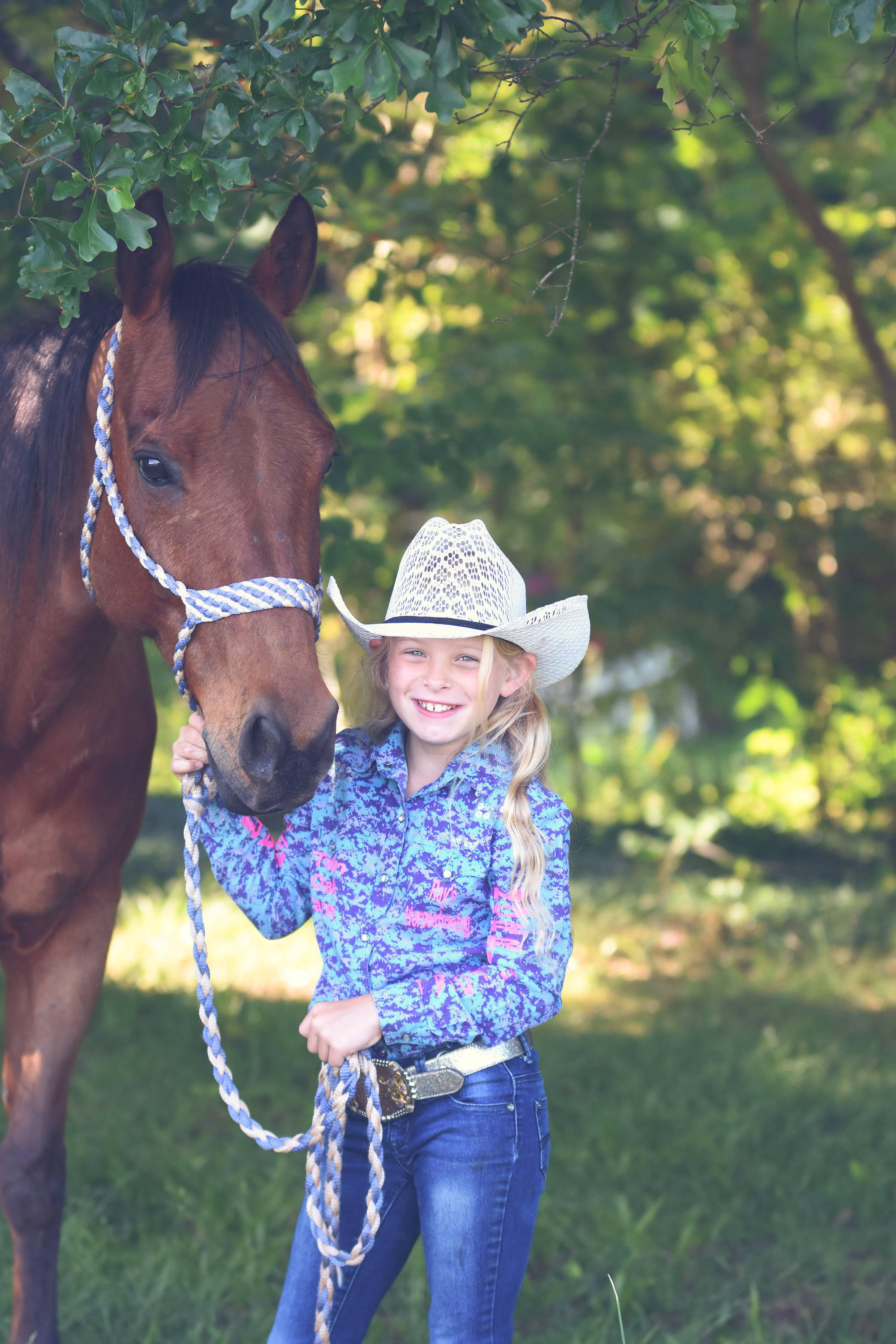 Bristol Norris is happy to be a part of #TEAMDiO!
Like most kids Bristol's rodeos on some older horses and theDiO keeps them feeling great before and after shows, long hauls and workouts. We started using after a friend let us try some she had. Love that it can be put under wraps without a worry! It doesn't burn like some other liniments we have used in the past. DiO is now our only go to! So easy to use and can't wait to share it with others.Thank you for making a worry free liniment! Follow #teambristol to see all her horses competing on DiO!