Automatic Horses by #TeamDiO Member Suzanna Hill
Hey y'all, it's me again, LOL!!! So this month we get to talk about something that is special or important to us...so here it goes!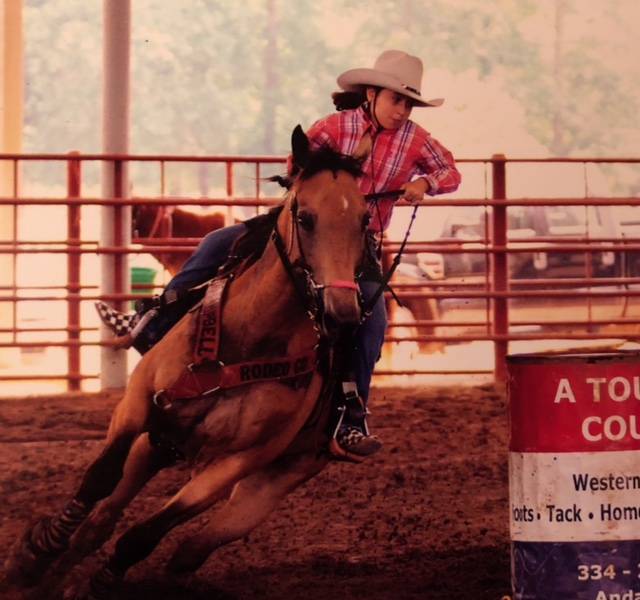 This blog is dedicated to the older, seasoned, automatic, been there, won that, could do it with their eyes closed kind of horses! If you, or especially your child, has ever been lucky enough to get to ride one of those rare gems, you need to thank your lucky stars AND go say thank you to whoever let you have their baby that they (or someone) put a lifetime of work and commitment into!!
I want to make sure that everyone knows how hard it is to come across horses like that and that they should be treated as a most special prized possession and NOT a cash cow. All horses should be well cared for and not run into the ground just to win checks, but I ask that everyone pays extra attention to their older horses...they truly only have a certain number of runs left and they have already spent a great portion of their lifetime giving their heart and effort to their riders! Although plenty of adults have these kinds of horses, it's really about the kids that get to ride these super stars as they progress up the ranks and I think it's great to build a child's confidence and let them see what winning feels like on a safe and proven winner, BUT...use an opportunity like that to teach your child about how important it is to truly love, appreciate and care for their equine partner...especially when it could make their pride and joy last a few years longer!! This is a good time to set up guidelines that they will rely on for the rest of their lives whether they also be on a colt or a rodeo horse.
That older super star winner that we are talking about...he may need some slow moving warm up that can take longer and some extra cool down time, he may need his legs wrapped for support and his legs may need some help to cool down and recover after a run. He may need to get off the trailer extra often and rest to handle a long haul, he may need to get out of his stall several times a day at the 3 day barrel race to help keep him from getting stiff. He may be to the age where he now handles some ground and set ups better than others...and that's where I would let him stay as he has sure earned it! Another big thing is the number of runs they have left...special horses like this, they want to keep running till the day they can't, they just love it, but know their limits and how many runs they can realistically take in a week/month/year. Just think, is it worth it to make your older horse's possible last run be for $100 bucks...because at this point, ANY run could be their last for any number of reasons as they have given their heart and try for years!
Now, I feel like I kind of drove that home to some of y'all, but this is a thing that is really near and dear to me...I have an extra special spot in my heart for these older baby sitting horses that are STILL out there winning for some lucky and blessed kids! And don't get me wrong, ANY and every horse deserves the best care possible, but PLEASE go the extra mile for those seniors that have already given their all for a normal performance lifetime...I can't stress to y'all how few and rare they are, so let's work together to help make them last 💜💜!!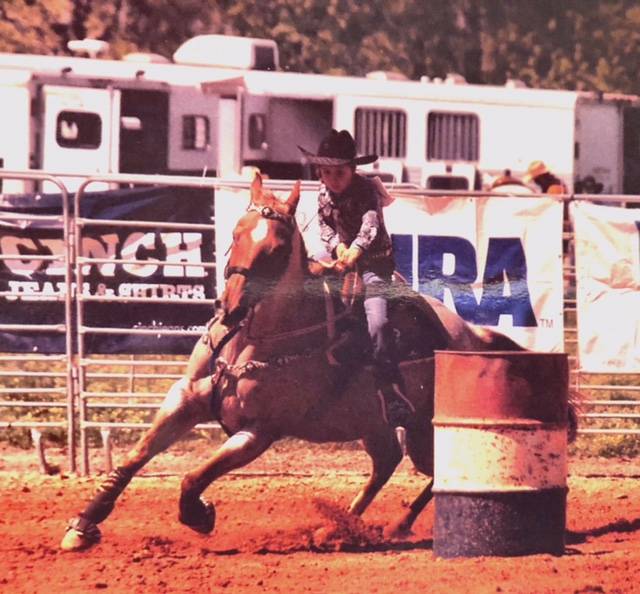 📸 - Compliments of my good friend Nikayla Brill when she was taught at a young age to cherish the special horses that have carried her up thru the years!
What are your thoughts? Let us know below!